Communications
The Office of Communication aims to keep the community informed and engaged while promoting the mission, achievements, and challenges of Batavia Public School District 101.
The Office of Communication is responsible for crafting and disseminating all District-level communications, including:
District programs and initiatives
Crisis/emergency/incident response
School and/or student group events and activities
Board meetings and activities
The Office of Communication shares information through several channels, including:
Story Submission
If you have a school-specific or district-wide celebration you would like to submit, please complete this form. It will be delivered to the Office of Communication for consideration.
Media Relations
The Office of Communications coordinates the District's Media Relations in the spirit of open, transparent communication. The Communication Manager responds to requests from reporters and other media representatives for information and interviews about District programs, policies, and activities. News releases about District events and accomplishments are distributed to the media and posted to the District's website.
Community Relations
The Office of Communications also coordinates the District's Community Relations by assisting with District-wide and school-specific communication to parents; responding directly to inquiries from parents and other community members; and planning and coordinating meetings and other forums to maintain a continuous dialog between the community and the District.
► View District Level Communication Guidelines
Communication Services for Schools
Individual schools also receive services from the Office of Communications. These services include communications planning and coaching; crisis communications support; media liaison services; assistance with parent notification system messages; consultation services for school websites, newsletters, social media, and other communications vehicles.
► View School Level Communication Guidelines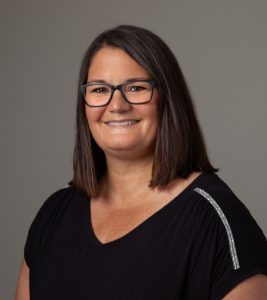 Contact
If you have questions, comments, or concerns about any of the District's communication programs or tools, please contact:
Holly Deitchman
Communications Manager