Superintendent
A message to BPS101 families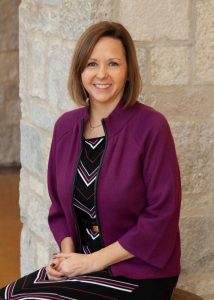 Always Learning, Always Growing. Every member of the BPS101 staff is committed to this mission statement. We take pride in the meaningful, high-quality experiences we provide our students.
Our commitment to their learning includes maintaining a culture of growth and achievement with high expectations for all, personalizing learning to meet the needs of all students, and encouraging students to take ownership of their own success. We also commit to developing the whole child by providing a variety of learning experiences that extend beyond the classroom. We are committed to focusing all resources — people, time and money — on the critical task of maximizing student success.
On behalf of the BPS101 staff, I would like to thank you for your continued support of Batavia Public School District 101. We are so proud of our schools and community and know that we could not be a great District without the involvement of our families and the community. We value our partners in achievement.
There are many resources on this website, and the BPS101 staff is ready to assist you with your questions or concerns. You can contact me with any questions or feedback here.
Dr. Lisa Hichens