Referendum: Turf Talk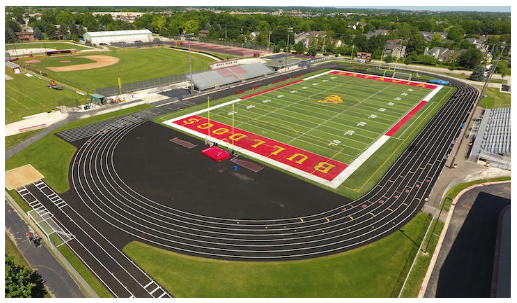 Background On the Turf Field at Bulldog Stadium
A Search for Creative Funding Options
The District reviews its capital and facility needs annually, determining which projects to prioritize based on urgency, priority, and available funding. After delaying all major maintenance for five years during the Great Recession, the Board considered $15 million in alternate revenue bonds to address a $32 million backlog of capital needs in 2014. However, after an advisory referendum showed a lack of community support for more long-term debt, the Board abandoned the idea and the backlog continued to grow.
The Track and Field Interdependency
In 2018, the running track at Bulldog Stadium became unusable and required $800,000 for resurfacing.  To cope with fields lost to the 2009 expansion of BHS, a turf field ($1 million) inside the track was essential to the long-term athletic facilities plan — but the Board couldn't afford both projects.  Waiting for funding was problematic: the track needed to be done immediately, but adding a turf field later would inevitably damage the new surface and waste money.
The Booster Club Donation
To help, the Batavia Booster Club donated $200,000 and pledged another $300,000 over five years.  They fulfilled their pledge in 2022, allowing the Board to undertake both projects without issuing any debt.