Referendum: The Enrollment Decline, Explained
Causes and the Need for Six Elementary Schools
The District's student enrollment has decreased by 15% in the last 10 years, following the nationwide trend of declining birth rates.¹  The decline is expected to continue at an average of 2% annually for the next 5 years, primarily at the high school level.  However, enrollment at middle and elementary schools has stabilized and is expected to remain unchanged.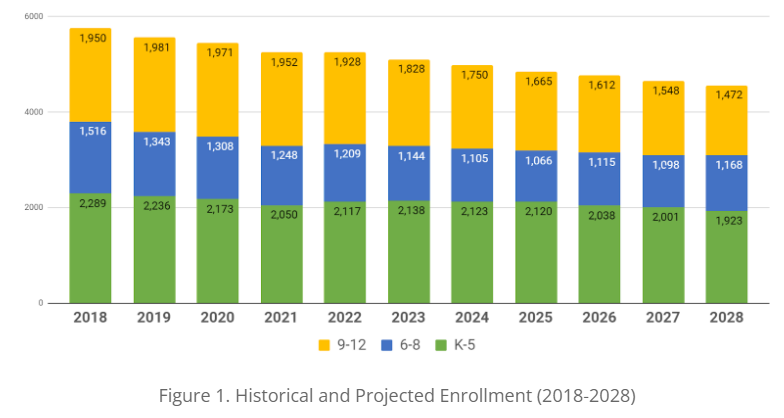 Why Keep All Six Elementary Schools Open?
In the past, many students with special needs were sent to specialized facilities outside of Batavia.  The current approach, which is also considered best practice, is to keep as many students as possible in our own schools.  The expansion of specialized programs has increased the need for space, making it impossible to close a school without exceeding the total effective capacity at the elementary level.  Further, community feedback indicates a strong preference for maintaining neighborhood elementary schools and avoiding boundary changes.
Footnotes:
1 The Mystery of the Declining U.S. Birth Rate, Kearney et al., 2022